Vulnerability Assessment and Penetration Testing


To better your enterprise's security
VAPT is a perfect solution.
Our Proposal
Infosec Future teams uses penetration testing techniques to uncover vulnerabilities, demonstrate the impact of the weaknesses, and provide ways for mitigation.
At Infosec Future, we use vulnerability assessment and penetration testing to discover infrastructure flaws and offer security validation. Here, a penetration test is an in-depth, expert-led exercise that identifies numerous probable paths for an attacker to enter into a network. It also indicates the possible harm and further internal breach an attacker may conduct if they get past the perimeter, in addition to the weaknesses. Our experienced and skilled testers find even those loopholes and vulnerabilities that otherwise bypass common penetration testing, and go extra miles to help you patch them and secure your complete IT infrastructure.
Already existing malware in the system or in the employee's laptop.
Effective detection of rootkits requires real-time monitoring not just periodic disk drive scans for unusual behavior system behavior. We conduct penetration testing to determine the extent to which malware has impacted the whole network and provide the most cost-effective mitigation options.
Maintaining the vulnerability and penetration testing schedule
Our team follows the toughest schedule of VAPT tests to guarantee that our customers' businesses are not impacted, and we also train your personnel to ensure that leaks are addressed on a regular basis.
Attempt to figure out weak links in the network
At Infosec Future, we provide a comprehensive package that ensures we detect and prevent harmful threats by identifying weak points in the client's infrastructure and recommending appropriate solutions.
We have a team of experts in VAPT that can provide you with customized solutions that are appropriate for whatever challenges your company may encounter.
Penetration Testing
Pen test is one of our key service that we offer to various industry. Pen solutions cover mobile application and network pen testing, PCI DSS pen testing, remote work security, and more.
Vulnerability Assessment
By getting comprehensive reports on the possible risk factors, you may gain insight into efficiently managing your network, and organization's cybersecurity threats with our vulnerability assessment services.
Red, Blue and Purple team testing
We undertake Red, Blue, and Purple team testing to help organizations improve existing vulnerability management, identify possible security flaws, and install vulnerability detection methods.
Web-Application testing
We provide the best web application pen testing services to organizations to detect for security breaches in their third-party- websites and applications.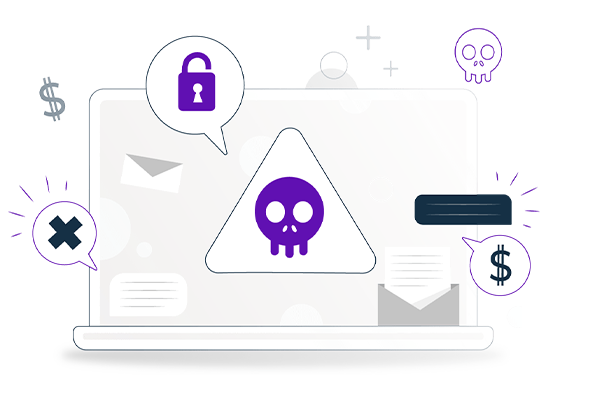 Testimonials
How our services bring about success
Ravi Kaddy
Founder of Advertiso
Infosec Future auditors have been very patient and provided the necessary information on time. They take time to make sure we understand what needs correction and the reasons behind it.
Abhinav Anand
Director at STPL and SGEPL
We are extremely happy with our relationship with Infosec Future. With their help, we were able to identify weak spots within our system and successfully eliminate them.
Gaurav Singh
Director at Legion Infratech
What makes Infosec Future our top choice is its ability to deliver accurate security management services and recommendations that help us prioritize and resolve security problems.
A.K.Singh
Director at Haxperts Pvt Ltd
Infosec Future provides our team with multiple frameworks and solutions that specifically catered to our company's needs. Regular system checks have also helped us avoid malware issues.
J. Mody
Chairman of Delta Corp Limited
The thing that left a lasting positive impression was the fact that Infosec Future took care of all the paperwork, helped us troubleshoot and put together an incident response management plan with efficiency. 
Sachin Singh
Director at Earthson Geotechnical Pvt Ltd
I can confidently attest that Infosec Future is detail-oriented. The installation of reliable log monitoring services has ensured that we have all our bases covered from the very beginning.
Raju Verma
Founder of Cortex Power
Infosec Future has become an asset to our firm. From a security standpoint, they have helped us in creating a GDPR compliance program that is customized to fit our firm's requirements.