SCADA Security Audit, review, and remediations

SCADA Security audit,
Review, and remediations
Our Proposal
Our experienced teams have deployed numerous SCADA/ICS systems till date to automate the control of processes and data collection.
Supervisory Control and Data Acquisition systems are vital components for an organization. SCADA is used to take control of data collection especially in critical infrastructure organizations. These systems have become high-value targets for attackers looking to disrupt business operations. Our Advanced processes were originally designed to meet performance, reliability, safety, and flexibility requirements. In most cases, they were physically isolated from outside networks and based on proprietary hardware, software, and communication protocols that lacked the secure communication capabilities; the need for cyber security measures within these systems was not anticipated at the beginning, but is now inevitable.
Security assessments
During an attack, hackers often gain access to key system components by exploiting a combination of vulnerabilities. For this reason, our experts will demonstrate how data obtained using one vulnerability in your network might be enough, when combined with other weaknesses, to give attackers control of key ICS components.
Access control
SCADA systems are very intelligent, smart control systems. They acquire inputs from numerous sensors and respond to a system in real-time through actuators under program control. SCADA systems, in fact, can function as a supervisory or monitoring system or control system, or even their combination.
Keep up with security benchmarks
IT critical infrastructure have deployed SCADA/ICS to automate the control of processes and data collection. These systems have become high-value targets for attackers looking to disrupt business operations. We ensure that your organization's systems are in peak condition and identify key vulnerabilities.
Implement our state-of-the-art systems to secure valuable data and uncover vulnerabilities within your organization.
Systems evaluation
Evaluate existing systems and uncover weak points.Infosec-Future Guards your business against malicious attacks on your critical data is essential for business growth. This is why you need risk assessment services from experts who will help you prompt threats to your network and assist to mitigate such threats.
Configuration of components
Infosec Future's customized configurations and recommendations can aid with achieving optimum security within your organization.Our Secure configuration refers to security measures that are implemented when building and installing computers and network devices in order to reduce. We Design, build, maintain and manage systems securely.
Compliance checks
Determine your organization's level of compliance with worldwide standards and relevant regulations. Infosec-Future enable you to gain detailed insights into your security program effectiveness through a comprehensive analysis of your organization, benchmarked against a specific regulation or contractual requirement.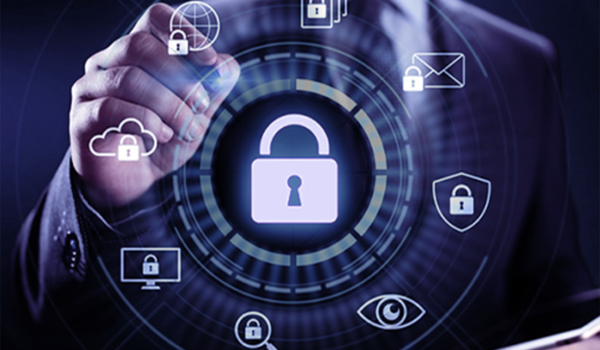 Testimonials
How our services bring about success
Ravi Kaddy
Founder of Advertiso
Infosec Future auditors have been very patient and provided the necessary information on time. They take time to make sure we understand what needs correction and the reasons behind it.
Abhinav Anand
Director at STPL and SGEPL
We are extremely happy with our relationship with Infosec Future. With their help, we were able to identify weak spots within our system and successfully eliminate them.
Gaurav Singh
Director at Legion Infratech
What makes Infosec Future our top choice is its ability to deliver accurate security management services and recommendations that help us prioritize and resolve security problems.
A.K.Singh
Director at Haxperts Pvt Ltd
Infosec Future provides our team with multiple frameworks and solutions that specifically catered to our company's needs. Regular system checks have also helped us avoid malware issues.
J. Mody
Chairman of Delta Corp Limited
The thing that left a lasting positive impression was the fact that Infosec Future took care of all the paperwork, helped us troubleshoot and put together an incident response management plan with efficiency. 
Sachin Singh
Director at Earthson Geotechnical Pvt Ltd
I can confidently attest that Infosec Future is detail-oriented. The installation of reliable log monitoring services has ensured that we have all our bases covered from the very beginning.
Raju Verma
Founder of Cortex Power
Infosec Future has become an asset to our firm. From a security standpoint, they have helped us in creating a GDPR compliance program that is customized to fit our firm's requirements.