GDPR and Compliance Audits


Adhere to Regulations
Do a Compliance audit
Our Proposal
Infosec Future's GDPR and compliance audits are designed to boost your organization's cybersecurity network by conducting audits.
Our compliance audit is a systematic review of a company's regulatory compliance. The robustness and depth of compliance preparations, security policies, user access controls, and risk management processes are all examined during a compliance audit by Infosec Future. We assist organizations in complying with GDPR by safeguarding personal customer data. Our teams evaluate the extent to which data protection accountability, responsibility, policies and procedures, performance measurement controls and reporting mechanisms are in place and operating throughout your organization.
Tracking GDPR in various industries
With the implementation of GDPR, financial institutes are compelled to comply with proper visibility protocols that allow customers to access their data directly. The organizations are pressed to assess their technology platforms and data architecture including various information systems, websites, databases, data warehouses, and data processing platforms to meet the GDPR requirements.
Prioritize Initiatives
We practice security by design. Our background in global digital payment transactions means we build security into everything we do as standard. Over the years, we have applied our experience in privacy and cyber security to efforts ranging from helping organizations meet the General Data Protection Regulation to assisting with day-to-day security excellence. We are committed to helping protect organizations across the globe.
Consistency and quality of monitoring and assurance
There is a significant possibility of variation in the quality of the activity being done. Similarly, more extensive audit may need expertise that compliance teams may not possess. This is where we step in to help your compliance team get the assistance they need.
We bring holistic approach in terms of services and customers we cater to, ensuring Strategic, risked-based approach to compliance.
Compliance Assessment
We identify the present methods, policies, and security systems that the business employs for the handling of customer personal data. If at all practicable, the present setup is improved to improve compliance.
Implementation Support and Advisory
To put compliance into action for your organization, we create and execute the necessary security and technical measures. We also provide specialist advising assistance services based on the GDPR's unique compliance needs.
Process Modeling
The emphasis is on securing data at every stage of the application cycle and developing a framework that makes breach detection easier. Our goal is to assist clients in identifying data security concerns and addressing them with the appropriate technology.
GDPR Compliance
We equip you with comprehensive, up-to-date information to assist your organization in meeting GDPR compliance and mandates.
Compliance Consulting
We assist businesses in identifying and addressing legal and regulatory compliance needs and putting in place a compliance management framework to ensure efficient monitoring.
Compliance Certification
We assist and advise you in obtaining a compliance certificate and obtaining the required standard to qualify for certification.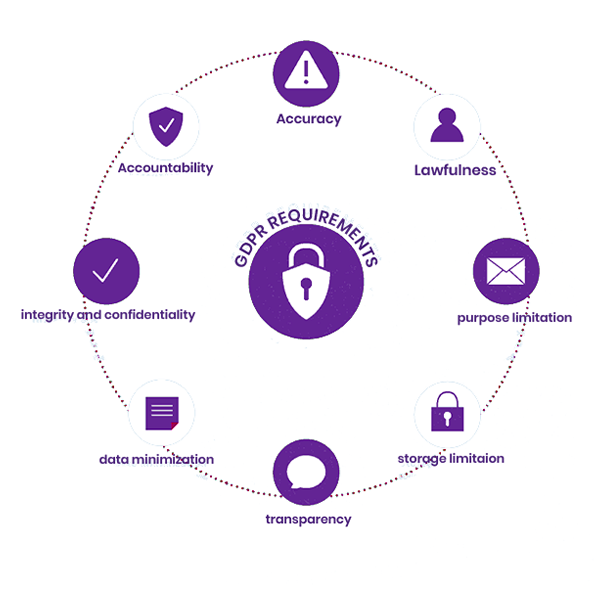 Testimonials
How our services bring about success
Ravi Kaddy
Founder of Advertiso
Infosec Future auditors have been very patient and provided the necessary information on time. They take time to make sure we understand what needs correction and the reasons behind it.
Abhinav Anand
Director at STPL and SGEPL
We are extremely happy with our relationship with Infosec Future. With their help, we were able to identify weak spots within our system and successfully eliminate them.
Gaurav Singh
Director at Legion Infratech
What makes Infosec Future our top choice is its ability to deliver accurate security management services and recommendations that help us prioritize and resolve security problems.
A.K.Singh
Director at Haxperts Pvt Ltd
Infosec Future provides our team with multiple frameworks and solutions that specifically catered to our company's needs. Regular system checks have also helped us avoid malware issues.
J. Mody
Chairman of Delta Corp Limited
The thing that left a lasting positive impression was the fact that Infosec Future took care of all the paperwork, helped us troubleshoot and put together an incident response management plan with efficiency. 
Sachin Singh
Director at Earthson Geotechnical Pvt Ltd
I can confidently attest that Infosec Future is detail-oriented. The installation of reliable log monitoring services has ensured that we have all our bases covered from the very beginning.
Raju Verma
Founder of Cortex Power
Infosec Future has become an asset to our firm. From a security standpoint, they have helped us in creating a GDPR compliance program that is customized to fit our firm's requirements.