ISO 27001 Compliance


Let's Make You an
ISO Certified SaaS Company
Our Proposal
InfoSec Future helps to stamp your organization's ISMS structure with resilient ISO 27001 Compliance based on three core principles — review, in-depth audit, and follow up.
The International Organization for Standardization (ISO) set different disciplines to create secure digital networks for global companies. ISO 27001 standards are mere frameworks to harness information security management systems (ISMS) without any tools or solutions. Here InfoSec Future helps to mold your SaaS setup with constant risk assessments and cybersecurity solutions so your organization can easily get an ISO certification. Infosec Future helps you to implement ISO 27001 compliance standards in order to benefit from the best practices and to reassure your customer's and clients that set global standards have been adhered to while saving their data.
Conducting risk assessments and cybersecurity situation analysis every day.
ISO 27001 standards revolve around solid Information Security Policy and a Risk Assessment Methodology. Thus, we keep on mapping out your IT assets frequently to eliminate threats before they can disturb your SaaS environment.
Unclear interpretation of the ISO 27001 compliance rules and regulations.
ISO 27001 compliance barriers aren't only restricted to the IT department. From HR to the PR department, every department contributes towards ISO compliance. It's our responsibility to align all departments to get you an ISO seal.
Inefficient planning and management as per ISO 27001 standards.
As various departments are involved in the ISO process, it became hard to streamline them all. For this, we understand your IT structure and then formulate a proper plan to put all concerned parties on the same ground.
Lack of communication and analysis in the initial stage of certification planning.
The moment you plan to get ISO certification, you need to make a proper strategy that many SaaS companies forget to reinforce. But we make sure that your ISO process doesn't contain analysis and communication gap.
InfoSec Future takes a wholesome approach regarding ISO 27001 compliance. We offer proactive risk assessment, analysis, and audit solutions to SaaS organizations.
ISO 27001 Consultancy
Our team is always open to provide ISO 27001 consultation services, including ISMS implementation and program to analyze your ISO 27001 readiness. If you are ready to get ISO 27001 certification, consult us anytime.
ISO 27001 Auditing
Our security experts will first understand your organization's ISO 27001 standard requirements and then draw a comprehensive audit report to decipher the correct policies and procedures to associate your company with ISO certification.
ISO 27001 Risk Assessment
InfoSec Future risk assessment methodologies aid in recognizing the risks looming around your IT infrastructure. We run gap analysis to detect the vulnerabilities and threats that might or might not tamper with your SaaS workflow.
ISO 27001 Training Services
You will only receive ISO 27001 certification if you follow the hard standards set by the International Organization for Standardization. We can familiarize your team with the ISO standards and provide them full training on how to maintain those standards in the organization.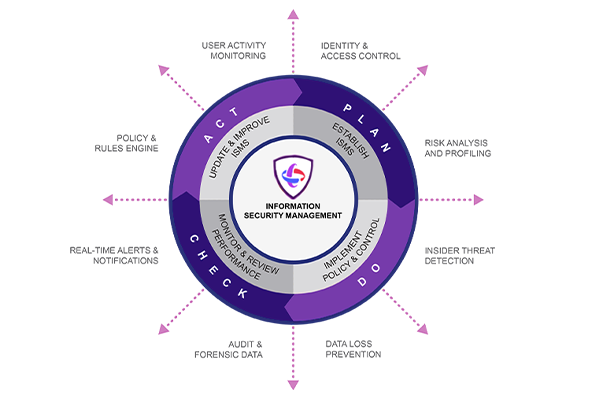 Testimonials
How our services bring about success
Ravi Kaddy
Founder of Advertiso
Infosec Future auditors have been very patient and provided the necessary information on time. They take time to make sure we understand what needs correction and the reasons behind it.
Abhinav Anand
Director at STPL and SGEPL
We are extremely happy with our relationship with Infosec Future. With their help, we were able to identify weak spots within our system and successfully eliminate them.
Gaurav Singh
Director at Legion Infratech
What makes Infosec Future our top choice is its ability to deliver accurate security management services and recommendations that help us prioritize and resolve security problems.
A.K.Singh
Director at Haxperts Pvt Ltd
Infosec Future provides our team with multiple frameworks and solutions that specifically catered to our company's needs. Regular system checks have also helped us avoid malware issues.
J. Mody
Chairman of Delta Corp Limited
The thing that left a lasting positive impression was the fact that Infosec Future took care of all the paperwork, helped us troubleshoot and put together an incident response management plan with efficiency. 
Sachin Singh
Director at Earthson Geotechnical Pvt Ltd
I can confidently attest that Infosec Future is detail-oriented. The installation of reliable log monitoring services has ensured that we have all our bases covered from the very beginning.
Raju Verma
Founder of Cortex Power
Infosec Future has become an asset to our firm. From a security standpoint, they have helped us in creating a GDPR compliance program that is customized to fit our firm's requirements.