Software Development security assessment

Compact Software Development
Security Services for SaaS
Our Proposal
InfoSec Future Software Development Security Assessment ensures that SaaS teams can launch flawless applications without third-party components or coding errors.
For SaaS enterprises, security assessment and management are highly vital to produce immaculate software for their customers. Unfortunately, SaaS teams are so busy with product development cycles that they won't get enough time to perform application security on third-party software, codes, and other components. Here, InfoSec Future tests your software security at each development stage so you can develop a revolutionary application with ease. Our software security teams can assess and improve governance of open source usage, software deployment, and data management. Our teams have fully automated continuous integration and continuous delivery pipelines with integrated test automation and deploy with infrastructure as code. 
Legacy and third-party applications often carry security risks that can impact your software.
Our team produces complete SaaS incident response reports to ensure that your partnered legacy and third-party programs won't carry any risk element, which can prevent your software from being hacked.
Increase in the utilization of continuous integration and continuous delivery (CI/CD).
Nowadays, companies use continuous integration and continuous delivery to meet customer demands, but continual features have some level of technical risks. But don't worry as we can handle all continual risks for you.
SaaS companies have to compete against the time to launch and upgrade their products.
In the ever-changing digital landscape, we provide constant support to SaaS companies to develop fully secure and user-friendly technologies to meet the demand of the future. We take away your burden of hiring in-house security teams.
One testing tool can't catch all vulnerabilities present in your software.
For an SME company, it is difficult to invest in the different software security assessment tools and technologies. But we have the bandwidth to invest in the latest security tools and secure your software leveraging our robust security system.
InfoSec Future's security assessment and management services address mission-critical challenges faced by global SaaS organizations and solve them in no time.
Application Security Testing
Our security experts customize application testing strategies to assess vulnerabilities in your software that may compromise your integrity, confidentiality, and sensitive data. We ensure to mitigate all types of risks from your application.
Network Penetration Testing
To find security loopholes in your network, we break your system into smaller segments and perform ethical hacking activities on your system. Our team has vast experience in performing White Hat Hacking solutions to mitigate all your harmful attacks.
Cloud Security Testing
If your software is cloud-based, we can equip your cloud instances with defensive security controls and also frequently assess your system to pinpoint the latest data breach threats.
Open Source Testing
Our Open Source Software (OSS) Analysis safeguards your application from open-source risk elements, mitigates the legal, security, and operational risks. We offer seamless, automatic, and easy-to-start open-source testing solutions to all.
Web Application Firewall
We offer web application firewalls to extend your network-based attacks, code-related attacks, and many other security attacks using greater security compliance like PCI DSS.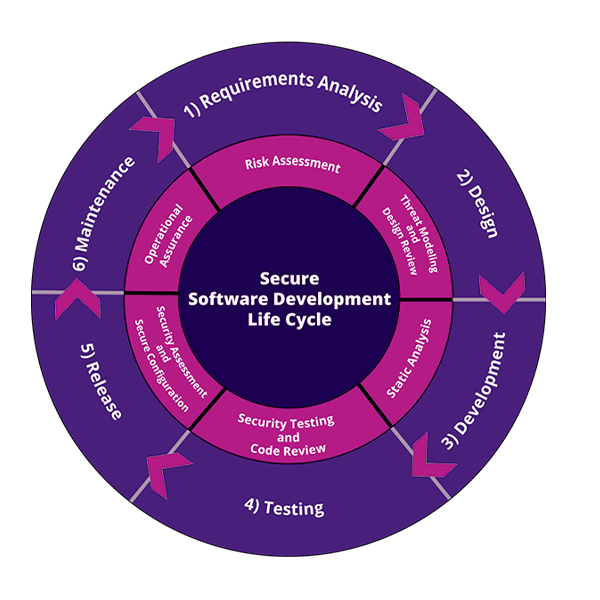 Testimonials
How our services bring about success
Ravi Kaddy
Founder of Advertiso
Infosec Future auditors have been very patient and provided the necessary information on time. They take time to make sure we understand what needs correction and the reasons behind it.
Abhinav Anand
Director at STPL and SGEPL
We are extremely happy with our relationship with Infosec Future. With their help, we were able to identify weak spots within our system and successfully eliminate them.
Gaurav Singh
Director at Legion Infratech
What makes Infosec Future our top choice is its ability to deliver accurate security management services and recommendations that help us prioritize and resolve security problems.
A.K.Singh
Director at Haxperts Pvt Ltd
Infosec Future provides our team with multiple frameworks and solutions that specifically catered to our company's needs. Regular system checks have also helped us avoid malware issues.
J. Mody
Chairman of Delta Corp Limited
The thing that left a lasting positive impression was the fact that Infosec Future took care of all the paperwork, helped us troubleshoot and put together an incident response management plan with efficiency. 
Sachin Singh
Director at Earthson Geotechnical Pvt Ltd
I can confidently attest that Infosec Future is detail-oriented. The installation of reliable log monitoring services has ensured that we have all our bases covered from the very beginning.
Raju Verma
Founder of Cortex Power
Infosec Future has become an asset to our firm. From a security standpoint, they have helped us in creating a GDPR compliance program that is customized to fit our firm's requirements.