Privacy and security compliance checks

Quick, Simple, and Effective
Compliance Checks
Our Proposal
Privacy and Security Compliance solutions are constructed to improve resilience within the Energy sector by looking beyond regulatory compliance while addressing potential threats and assuming a proactive position that attenuates risk.
There are a diverse number of threats that constantly target power utilities with the primary motives of profiting financially or causing harm. In order to be safeguarded from large and sophisticated attacks, the industry must adapt to change with regard to threats within the digital landscape. As a solution, InfoSec Future offers security boosting solutions that are tailored according to the industry while overseeing policies rooted in international compliance to enhance the services provided within the industry. Infosec Future's data protection and privacy services help organizations stay up-to-date with emerging services in data security and data privacy, as well as complying with regulation in a constantly evolving threat environment and regulatory landscape.
The increased vulnerability of utility companies to contemporary cyber threats.
Threats looking to cause security and economic disruption, data theft, billing fraud, the individuals who comprehend the economic value of the sector, and the interdependence between cyber and physical infrastructure in the gas sector, among others, are some of the threats that plague the industry. Infosec future reacts to these challenges by proposing advanced security solutions tailored to combat such threats.
Geographic and operational gaps within the industry.
Because of the industry's geographic and operational complexity, threats have a wider circumference to attack organizations within the industry. Our full-fledged IT team is equipped to handle robust processes and report vulnerabilities across the enterprise.
Identifying vulnerable spots.
Identifying vulnerabilities and ensuring security functionality by security testing is a widely applied measure to evaluate and improve the security of software. Discovering vulnerable areas is key to eliminating threats and securing data.
Infosec Future's privacy and compliance checks are tailor-made to improve resilience within organizations and enhance their strengths.
Risk and vulnerability assessments
Risk and vulnerability assessments are required to determine an organization's security flaws. 'Infosec Future provides you with comprehensive assessments to boost your organization.we are committed to helping companies of all sizes know their IT risks. If interested, we can help your organization perform an IT Risk Assessment utilizing the framework above and recommend best practices for your organization.
Implementation of technical controls
Infosec future implements technical controls based on the risk assessments, using cyber security frameworks as guidelines.Infosec-Future deals with the rules or the principles of accounts by examining whether the accounts have been prepared in accordance with accounting concepts and postulation and that all expenditure payment vouchers, receipts and the like are treated accordingly.
Audit and accountability processes
Infosec Future enables you to set up policies and processes to mitigate risk.The acceptance of responsibility for one's own actions. It implies a willingness to be transparent, allowing others to observe and evaluate one's performance with team Infosec-Future.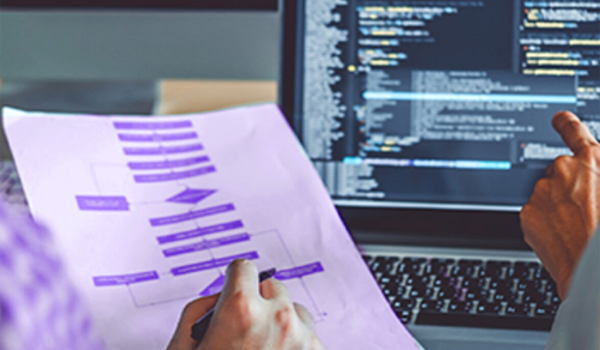 Testimonials
How our services bring about success
Ravi Kaddy
Founder of Advertiso
Infosec Future auditors have been very patient and provided the necessary information on time. They take time to make sure we understand what needs correction and the reasons behind it.
Abhinav Anand
Director at STPL and SGEPL
We are extremely happy with our relationship with Infosec Future. With their help, we were able to identify weak spots within our system and successfully eliminate them.
Gaurav Singh
Director at Legion Infratech
What makes Infosec Future our top choice is its ability to deliver accurate security management services and recommendations that help us prioritize and resolve security problems.
A.K.Singh
Director at Haxperts Pvt Ltd
Infosec Future provides our team with multiple frameworks and solutions that specifically catered to our company's needs. Regular system checks have also helped us avoid malware issues.
J. Mody
Chairman of Delta Corp Limited
The thing that left a lasting positive impression was the fact that Infosec Future took care of all the paperwork, helped us troubleshoot and put together an incident response management plan with efficiency. 
Sachin Singh
Director at Earthson Geotechnical Pvt Ltd
I can confidently attest that Infosec Future is detail-oriented. The installation of reliable log monitoring services has ensured that we have all our bases covered from the very beginning.
Raju Verma
Founder of Cortex Power
Infosec Future has become an asset to our firm. From a security standpoint, they have helped us in creating a GDPR compliance program that is customized to fit our firm's requirements.