Vulnerability Assessment and Penetration Testing


Identify Vulnerabilities and
Establish a Secure Network
Our Proposal
Information security is a never-ending race between attackers looking for flaws to exploit and defenders trying to keep them secure.
Vulnerability Assessment and Penetration Testing (VAPT) are two types of vulnerability testing. The tests have varying strengths and are frequently combined to provide a more comprehensive vulnerability assessment. In a nutshell, Penetration Testing and Vulnerability Assessments conduct two different jobs within the same area of concentration, usually with different outcomes. Vulnerabilities expose weaknesses to attackers and expose firms to costly cyber-attacks, such as missing patches and misconfigured programs. Organizations today must retain knowledge of their environment's vulnerabilities and respond promptly to prevent possible attacks in order to secure their IT assets.
Identifying vulnerabilities within the organization.
A vulnerability assessment process is intended to identify threats and the risks they pose. They typically involve the use of automated testing tools, such as network security scanners, whose results are listed in a vulnerability assessment report. In order to facilitate the necessary documentation, we conduct an effective gap analysis in the earlier stages.
Formulating a plan of action to improve compliance.
The purpose of our quality management system is to help businesses improve abilities to consistently meet customer or regulatory requirements. A major component of a successful system is a corrective action program that adequately addresses nonconformances. We discover and discuss issue areas, then make inconclusive adjustments to improve compliance.
Removing vulnerabilities and creating an impenetrable security net within the company.
Based on the vulnerabilities discovered, we look at remedial activities to close the gaps. Following the audits, we compile a final report to guarantee there are no inaccuracies.
Infosec Future can be your trusted VAPT provider. Our services include a wide range of elements to ensure accurate VAPT results.
Network Infrastructure Testing
Infosec Future thoroughly examines your network in order to find and exploit a wide range of security flaws. This allows us to assess the risks to your overall cybersecurity, prioritize the vulnerabilities and offer steps to reduce the risks discovered.
Wireless Testing
Unsecured wireless networks might allow intruders to gain access to your network and steal sensitive information. Wireless penetration testing finds flaws, calculates the potential damage, and determines how to fix them.
Remote Working Assessment
If your company is adopting mass remote working for the first time, it's critical to make sure it's done safely. With a bespoke remote working security assessment, you can ensure that your networks, applications, and devices are safe and secure.
Firewall Configuration Review
Rule sets for firewalls can easily become outdated. Penetration testers from Infosec Future can spot risky configurations and suggest improvements to improve security and throughput.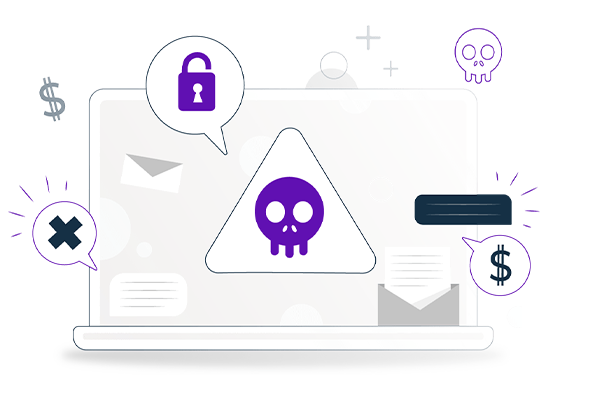 Testimonials
How our services bring about success
Ravi Kaddy
Founder of Advertiso
Infosec Future auditors have been very patient and provided the necessary information on time. They take time to make sure we understand what needs correction and the reasons behind it.
Abhinav Anand
Director at STPL and SGEPL
We are extremely happy with our relationship with Infosec Future. With their help, we were able to identify weak spots within our system and successfully eliminate them.
Gaurav Singh
Director at Legion Infratech
What makes Infosec Future our top choice is its ability to deliver accurate security management services and recommendations that help us prioritize and resolve security problems.
A.K.Singh
Director at Haxperts Pvt Ltd
Infosec Future provides our team with multiple frameworks and solutions that specifically catered to our company's needs. Regular system checks have also helped us avoid malware issues.
J. Mody
Chairman of Delta Corp Limited
The thing that left a lasting positive impression was the fact that Infosec Future took care of all the paperwork, helped us troubleshoot and put together an incident response management plan with efficiency. 
Sachin Singh
Director at Earthson Geotechnical Pvt Ltd
I can confidently attest that Infosec Future is detail-oriented. The installation of reliable log monitoring services has ensured that we have all our bases covered from the very beginning.
Raju Verma
Founder of Cortex Power
Infosec Future has become an asset to our firm. From a security standpoint, they have helped us in creating a GDPR compliance program that is customized to fit our firm's requirements.