Supply chain risks assessment and review


Healthcare Supply Chain
Risks Analysis and intendance Services
Our Proposal
InfoSec Future Supply Chain Risks Assessment solution is engineered as a one-model-fits-all vendor risk management module to address all your external and internal healthcare supply chain errors.
The Healthcare supply chain system's dependency on the Internet of Things and other digital technologies has made the medical operation efficient, but it has also agitated many cyber risks such as malware, phishing, ransomware, and hacking. InfoSec Future vendor risk assessment and management solutions deal with predictive and non-predictive supply chain uncertainties to provide up-to-date and precise intelligence on vulnerabilities. Our team accesses, identifies, evaluates, and manages supply chain risks targeting different internal and external factors. We assure you that you can properly focus on treating your patients while we focus on keeping your supply chain safe and secured from nefarious elements.
The lack of access to real-time supply chain data scattered across dispersed data sources and siloed systems.
Modern control towers increasingly leverage advanced technologies, such as artificial intelligence and machine learning, to help organizations break through data silos, reduce or eliminate manual processes, and get real time visibility and intelligent insights to drive actions. Unattended and unmanaged data lead to poor visibility in healthcare organizations. We use the modern cloud-based paradigm to handle this issue while our team creates a custom plan to mitigate all risks within your cloud framework.
The medical healthcare supply chain system is heavily dependent on distributors and third-party logistics.
Due to third-party involvement, hospitals' procurement process often gets atrophied at the time of crisis. We help medical facilities to customize their secure IoT-based supply chain system so they won't have to depend on third-party programs for security.
Integration and interoperability of supply chain data with other healthcare tools.
Healthcare automation has introduced hospitals and medical clinics to various operation tools such as RFID barcode readers, ERP, CRM, and many more. The establishment of secure integration between the supply chain system and all other operational programs is an effective management process offered by our team.
InfoSec Future vendor risk assessment and management services are procured to empower healthcare professionals with the timely supply of essential medicines and surgical equipment to heal their patients.
Supply Chain Data Management
Our comprehensive supply chain data management solutions assist in decision-making and drive value across the supply chain life cycle. We can help you with the product, vendor, catalog, contract, or logistics data management.
Supply Chain Diagnostic
InfoSecFuture expert team uses vivid business and cybersecurity strategies to run a deep analysis of your existing supply chain system and develop objective, quantitative, and actionable solutions to fix it.
Supply Chain Strategies
We can customize resilient supply chain strategies to meet the global standards for you. Our flexible and agile strategies are streamlined to eliminate emerging risks before they can even disturb your hospital's supply chain.
Supply Chain Consultation
The supply chain paradigm is today highly interlinked and technical. We bring ease to your medical supply chain system so that you can focus on your patients rather than worrying about your vendors. You can consult our team anytime to know how to improve your supply chain system.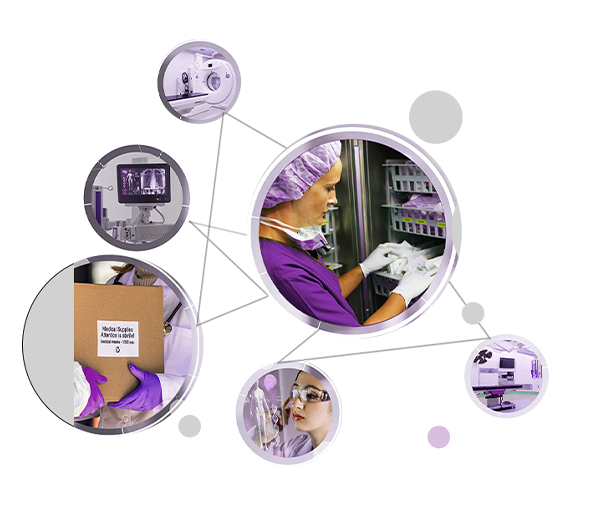 Testimonials
How our services bring about success
Ravi Kaddy
Founder of Advertiso
Infosec Future auditors have been very patient and provided the necessary information on time. They take time to make sure we understand what needs correction and the reasons behind it.
Abhinav Anand
Director at STPL and SGEPL
We are extremely happy with our relationship with Infosec Future. With their help, we were able to identify weak spots within our system and successfully eliminate them.
Gaurav Singh
Director at Legion Infratech
What makes Infosec Future our top choice is its ability to deliver accurate security management services and recommendations that help us prioritize and resolve security problems.
A.K.Singh
Director at Haxperts Pvt Ltd
Infosec Future provides our team with multiple frameworks and solutions that specifically catered to our company's needs. Regular system checks have also helped us avoid malware issues.
J. Mody
Chairman of Delta Corp Limited
The thing that left a lasting positive impression was the fact that Infosec Future took care of all the paperwork, helped us troubleshoot and put together an incident response management plan with efficiency. 
Sachin Singh
Director at Earthson Geotechnical Pvt Ltd
I can confidently attest that Infosec Future is detail-oriented. The installation of reliable log monitoring services has ensured that we have all our bases covered from the very beginning.
Raju Verma
Founder of Cortex Power
Infosec Future has become an asset to our firm. From a security standpoint, they have helped us in creating a GDPR compliance program that is customized to fit our firm's requirements.