Data Security and breach notification

Protect and preserve
Data from breaches.
Our Proposal
In order to combat the escalating rise in cyber attacks, breach notification policies are vital to an organization's security requirements.
Personally Identifiable Information that is collected consists of information such as an individual's financial history, name, biometric data, etc. When such information is accessed by those who intend inconvenience or harm, it compromises the individual and organization. We recommend keeping all application software and operating systems updated regularly. Our teams regularly check to ensure all programs are patched and up to date. This is a fairly easy and cost-effective way to strengthen your network and stop attacks before they happen.
Training and handling of sensitive information.
Infosec Future provides privacy training to ensure that employees of the organization are equipped with the knowledge of how to properly operate PII without compromising the organization or client.
Valuation and Investigation
We help clients define a comprehensive cyber security strategy, priorities investments and align security capabilities with strategic imperatives of the organization. At Infosec Future we closely work with our clients to define business-driven enterprise security architecture, create sustainable solutions to provide foundational capabilities and operational discipline and maintain agility in the event of business/technology changes and protect the value of our client's information.
Compliance regulation
Almost every major cybersecurity compliance requirement requires a risk assessment and vulnerability assessment. These are critical in determining what your organization's most critical security flaws are, as well as what controls you already have in place. Use our advisory solutions to identify and eliminate risks.
Real time breach notification and alert services by Infosec Future helps you act in time to prevent attacks and minimize the loss.
Mobilizing breach response
Prevent additional data loss with recommendations tailor-made for you.our data breach response plan is a document detailing the immediate action and information required to manage a data breach event. It is your plan for the unpredictable.
Forensic experts
Work with forensic experts to dissect the breach and analyze the situation in order to implement remedial measures.Infosec-Future acquire and examine potential evidence during an investigation, including data that's been deleted, encrypted, or damaged.
Data loss
Use Infosec Future's recommendations and services to prevent additional data loss.Our set of strategies that prevent sensitive data from being transmitted beyond a set boundary limit. This effort can be achieved with data loss prevention software or a security framework to control the flow of sensitive data between end-users and internal resources.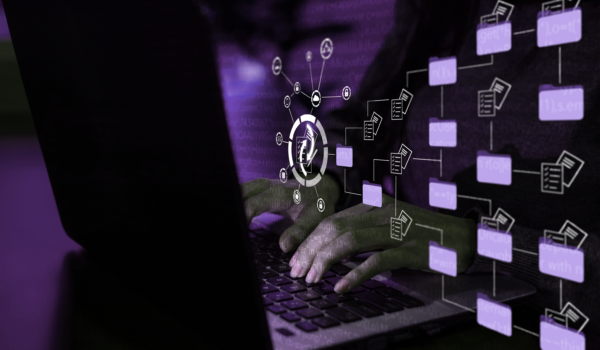 Testimonials
How our services bring about success
Ravi Kaddy
Founder of Advertiso
Infosec Future auditors have been very patient and provided the necessary information on time. They take time to make sure we understand what needs correction and the reasons behind it.
Abhinav Anand
Director at STPL and SGEPL
We are extremely happy with our relationship with Infosec Future. With their help, we were able to identify weak spots within our system and successfully eliminate them.
Gaurav Singh
Director at Legion Infratech
What makes Infosec Future our top choice is its ability to deliver accurate security management services and recommendations that help us prioritize and resolve security problems.
A.K.Singh
Director at Haxperts Pvt Ltd
Infosec Future provides our team with multiple frameworks and solutions that specifically catered to our company's needs. Regular system checks have also helped us avoid malware issues.
J. Mody
Chairman of Delta Corp Limited
The thing that left a lasting positive impression was the fact that Infosec Future took care of all the paperwork, helped us troubleshoot and put together an incident response management plan with efficiency. 
Sachin Singh
Director at Earthson Geotechnical Pvt Ltd
I can confidently attest that Infosec Future is detail-oriented. The installation of reliable log monitoring services has ensured that we have all our bases covered from the very beginning.
Raju Verma
Founder of Cortex Power
Infosec Future has become an asset to our firm. From a security standpoint, they have helped us in creating a GDPR compliance program that is customized to fit our firm's requirements.