Application Vulnerability Assessment and Penetration Testing


Dual Engined VAPT Services
For SaaS Companies
Our Proposal
InfoSec Future team uses dual vulnerability testing solutions — Application Vulnerability Assessment and Penetration Testing to detect and eliminate cyber threats in your SaaS system.
In the SaaS landscape, cybersecurity threats are pervasive rapidly. To confine feisty cyber vulnerabilities, InfoSec Future cadence vulnerability assessments, and penetration testing tools to improve your cybersecurity posture. Our vulnerability assessment team discovers vulnerabilities present in your system, and pen testers exploit those vulnerabilities to determine whether unauthorized access is malicious or not. Our VAPT services can give you a complete risk preview. In addition to traditional ways, team Infosec Future rely on vulnerability databases, vendor vulnerability announcements, asset management systems and threat intelligence feeds to identify security weaknesses.
Lack of IT security resources for small and mid-size SaaS businesses.
SMBs face substantial risk in today's cybersecurity landscape. With hackers developing increasingly sophisticated attack methods, it's challenging for smaller companies to keep up with the most robust cybersecurity solutions and best practices. Limited funds and vast cybersecurity threats always give sleepless nights to SMBs. Here we can help you overcome IT resources shortage by offering high-end VAPT services under your budget.
Struggle to prioritize vulnerabilities based on the risks posed to the business assets.
With one vulnerability test, you can't identify risks and priorities flaws that are the most dangerous to your business. Thus, we attack vulnerabilities in two ways with VAPT to underline the severity of vulnerabilities in real-time.
Poor communication between vulnerability assessment and pen testing teams.
In Contrast to vulnerability assessment, penetration testing involves identifying vulnerabilities in a particular network and attempting to exploit them to penetrate into the system. At InfoSec Future, communication is the prominent success factor. Our assessment and pen testers work on the same wavelength so that no security error can pass through the poor communication cracks.
Maintaining vulnerability management (VM) program's continuity.
VM programs require a continuous approach which busy SaaS companies fail to provide. Our dedicated VAPT team can control all vulnerabilities in your organization and continuously fix them.
InfoSec Future team consists of information security professionals who can align with all the ethical, legal, and technical standards to perform assertive vulnerability testing on your request.
Penetration Testing
Pen testing is our crowning service that is used by many various global SaaS teams. Our pen solutions cover mobile application testing, network pen testing, PCI DSS pen testing, remote work security, and more.
Vulnerability Assessment
Using our vulnerability assessment services, you can gain insight to better manage your SaaS applications, networks, and organization's cybersecurity risks by receiving cohesive reports on the potential risk factors.
Web Application Testing
We offer the finest web application pen testing solutions to SaaS companies to examine security loopholes in their websites and applications generated by third-party vendors.
Red, Blue, and Purple Team Operations
We have intelligent Red, Blue, and Purple Team operational security solutions available to prevent, identify and respond to potential cyber vulnerabilities in real-time.
Situation-based Testing
Our team first understands your SaaS environment, based on the situation, stimulates the tactics, techniques, and procedures (TTP) to make your cyber vulnerabilities visible, and design actions to prevent hackers from infiltrating your system.
Virtual CISO
You can receive independent consultation and support from our highly qualified security engineers anytime and anywhere. Whenever your cybersecurity troubles you, just give us a call.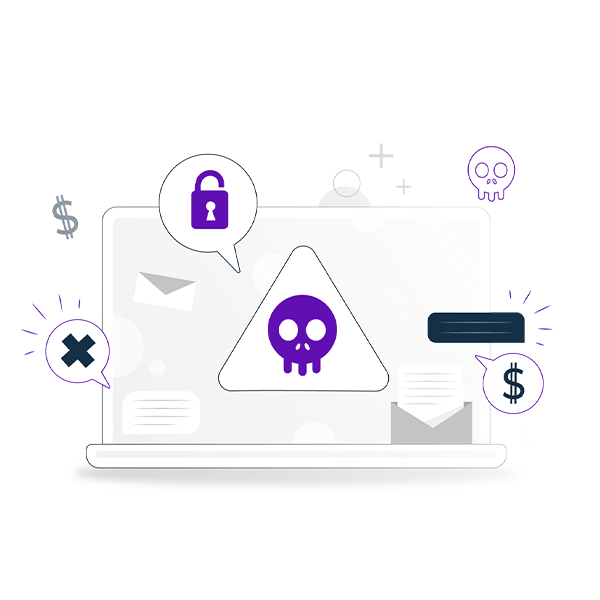 Testimonials
How our services bring about success
Ravi Kaddy
Founder of Advertiso
Infosec Future auditors have been very patient and provided the necessary information on time. They take time to make sure we understand what needs correction and the reasons behind it.
Abhinav Anand
Director at STPL and SGEPL
We are extremely happy with our relationship with Infosec Future. With their help, we were able to identify weak spots within our system and successfully eliminate them.
Gaurav Singh
Director at Legion Infratech
What makes Infosec Future our top choice is its ability to deliver accurate security management services and recommendations that help us prioritize and resolve security problems.
A.K.Singh
Director at Haxperts Pvt Ltd
Infosec Future provides our team with multiple frameworks and solutions that specifically catered to our company's needs. Regular system checks have also helped us avoid malware issues.
J. Mody
Chairman of Delta Corp Limited
The thing that left a lasting positive impression was the fact that Infosec Future took care of all the paperwork, helped us troubleshoot and put together an incident response management plan with efficiency. 
Sachin Singh
Director at Earthson Geotechnical Pvt Ltd
I can confidently attest that Infosec Future is detail-oriented. The installation of reliable log monitoring services has ensured that we have all our bases covered from the very beginning.
Raju Verma
Founder of Cortex Power
Infosec Future has become an asset to our firm. From a security standpoint, they have helped us in creating a GDPR compliance program that is customized to fit our firm's requirements.